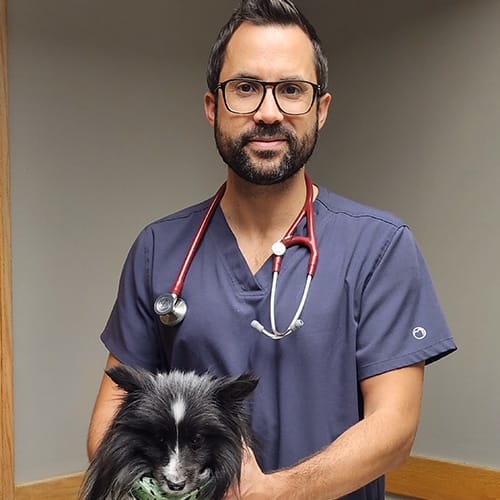 Dr. Victor Palao Vicente
Dr. Palao obtained his doctorate in veterinary medicine in Spain from the University of Murcia in 2011. Due to his passion for travelling, he spent 10 years working as a small animal practitioner in different areas of Scotland and England before settling on Timmins. He has a growing interest in internal medicine and before his arrival to Canada in 2022, he also obtained his Certificate in Advance Veterinary Practice in Internal Medicine from the University of Liverpool.
He enjoys all aspects of being a general practitioner and always strives to provide a high standard of care to his patients with a very dedicated client relationship.
In his spare time, he likes playing sports and musical instruments. He loves to spend time with his family, friends and their cat, Dalí